Instagram deletes post of President Biden falling up the stairs under its "violence and incitement" policy (reclaimthenet.org)
Because clearly a video of the President falling is "incitement to violence".
The left will do anything to protect President Joe Biden (D-USA). Until he has outlived his usefulness.
Instagram has deleted a clip of President Joe Biden falling up the stairs of Air Force One three times, stating that it is "violence and incitement."

The post was shared by Ashley StClair, a political commentator, along with the caption "Joe Biden vs his biggest opponent yet…stairs."

"We removed your story because it goes against our Community Guidelines. We created these guidelines to support and protect our community on Instagram," Instagram stated.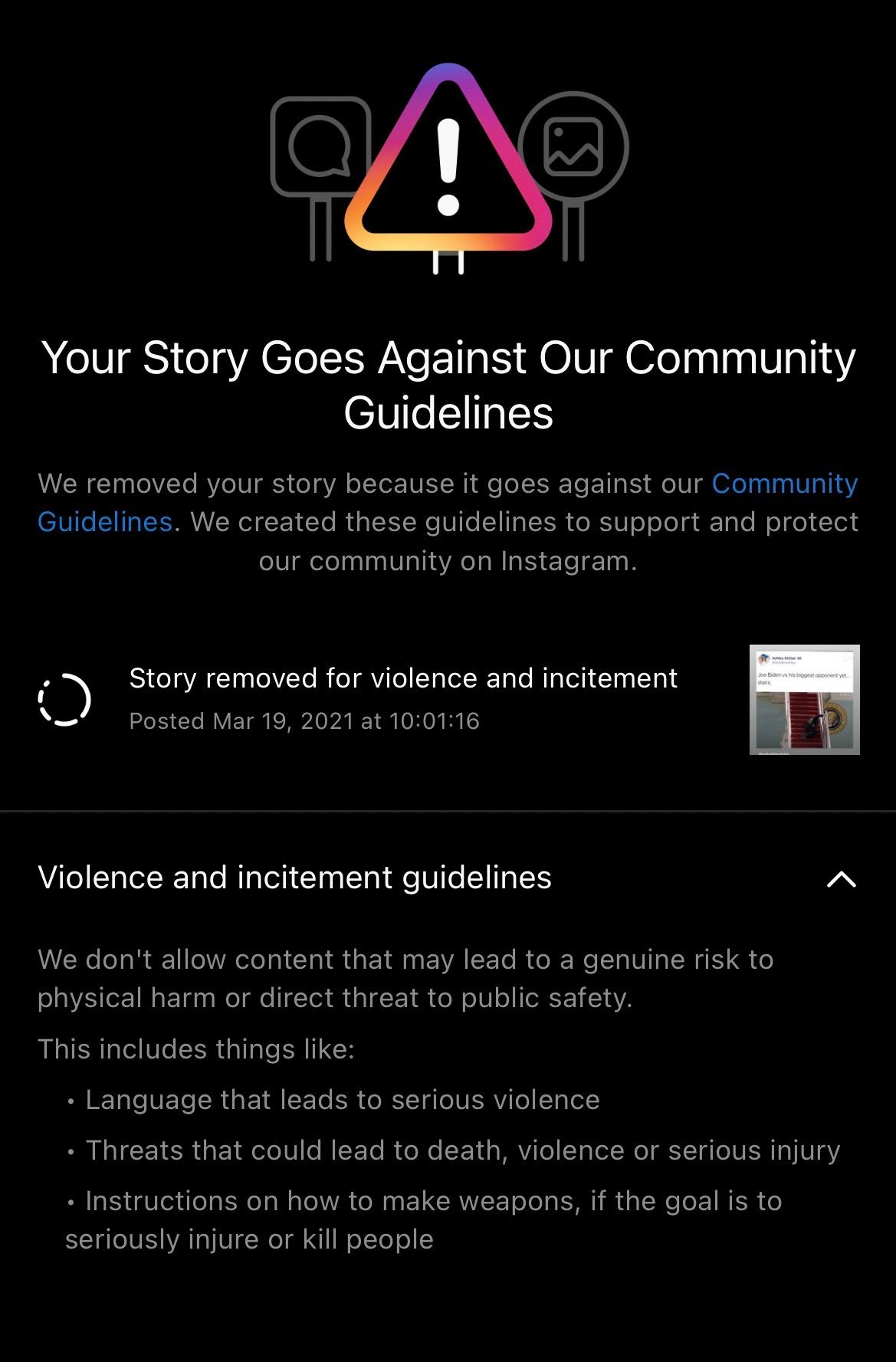 Uh huh.