Activists call for Oprah memes to be banned, calls them "digital blackface" (reclaimthenet.org)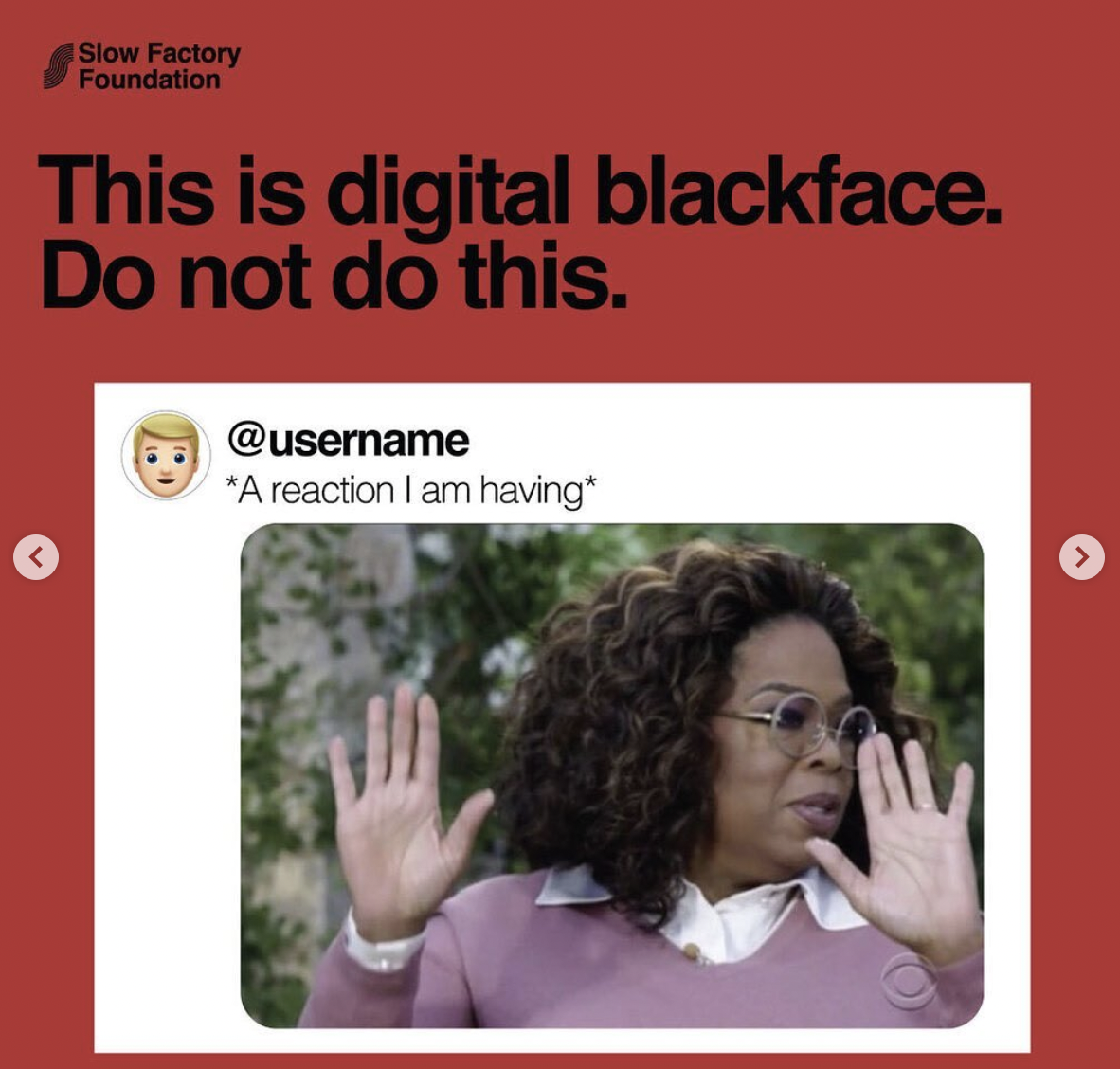 They can't be serious.
They ARE serious?
They are:
According to the Slow Factory Foundation, an organization dedicated to environmental and social justice, non-blacks should not use Oprah's memes from the interview. In an Instagram post, the organization defined "digital blackface" as an "online phenomenon" where non-blacks, particularly whites, use images of black people to express their emotions.

…

"While seemingly harmless, the problem with digital blackface is that it often reinforces negative stereotypes about Black folks such as they're aggressive, loud, sassy and simply here for your consumption and entertainment," the Slow Factory Foundation post read.

"Performing Blackness, be it IRL or online, is not an acceptable form of expressing reaction or dissatisfaction, especially not in exchange for likes and retweets," it added.
OMFG. We have reached peak stupidity. Stop the ride. I want to get off.