Lemon introduced the topic after a Virginia gubernatorial debate in which Democratic candidate and former governor Terry McAuliffe said, "I don't think parents should be telling schools what they should teach." Lemon accused McAuliffe's Republican challenger, Glenn Youngkin, of "seizing on" the topic and "stoking a culture war over what kids are being taught in schools."

Vindman agreed that the assertion that public schools are teaching Critical Race Theory is "nonsense," although Lemon's program previously featured a public high school teacher who teaches CRT to her students in Philadelphia. She, too, insisted that public schools do not teach CRT.

Norman Rockwell based his famous painting, "Freedom of Speech," on Jim Edgerton, a real-life citizen of his hometown who spoke out in a public meeting against one of the town's educational proposals.
This guy is a domestic terrorist now.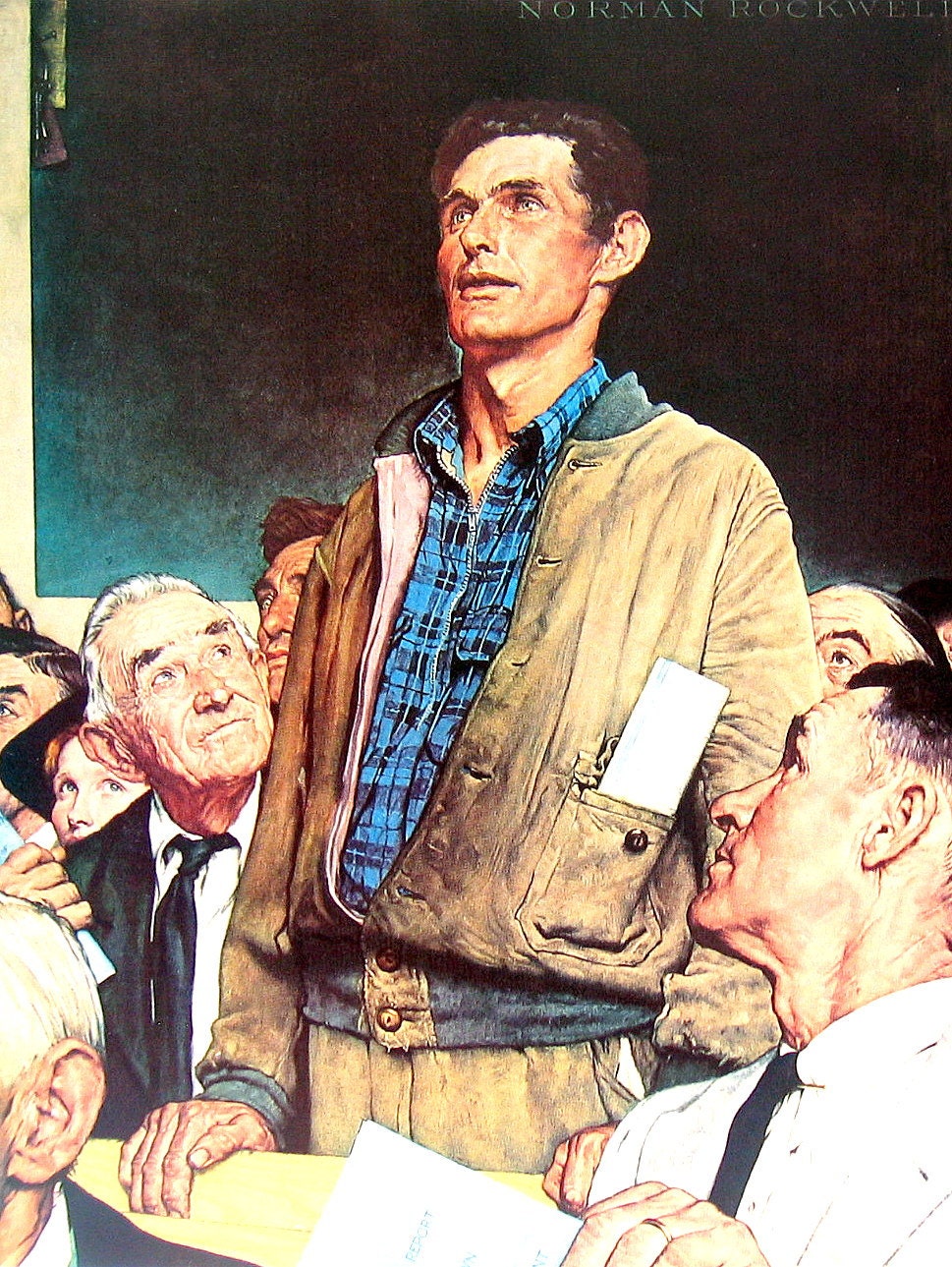 People speaking up to defend their families and their communities is precisely what democracy is all about.
#ThisIsCNN.