Like Claude Rains, I'm shocked!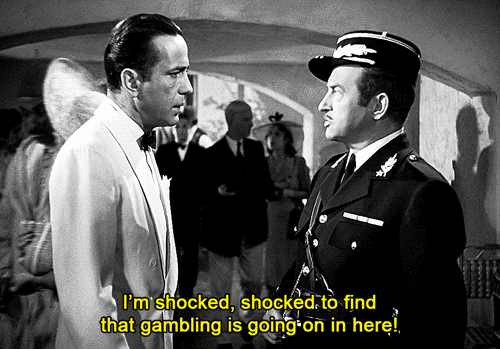 They never had any intention of complying with it. Only a complete fool would have ever thought otherwise.
Secretary of State Antony Blinken claimed the latest round of talks with Iran and Vienna regarding renegotiating the nuclear deal from 2015, which ended due to Iranian officials not taking it seriously.

During a conference on Friday, Blinken said he believes a mutual compliance is necessary moving forward. Blaming the Trump administration for withdrawing from the deal known as the "Joint Comprehensive Plan of Action" back in 2018.

"I think the decision to pull out of the agreement was a disastrous mistake," Blinken stated.
A disastrous mistake for pulling out of an agreement that gave everything to the other side and that they had no interest in complying with in any case.
Your mind works in mysterious ways.
This was a fool's bargain.